One of the most important steps in every marketing campaign is figuring out how you're going to split up your audience. By segmenting your database, you can create communication that's tailored to each group's needs and wants.
Best of all, Marketo makes it easy to see exactly how each segment of your audience performs: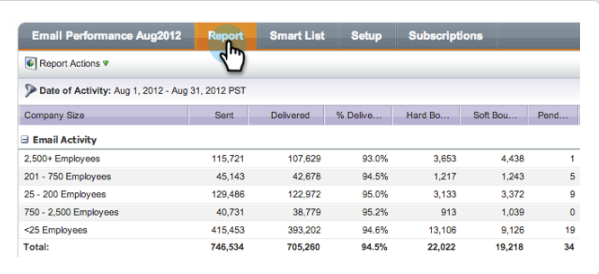 No matter how you split up your audience, it's crucial that you do so because the right segmentation creates:
Higher open rates

Higher click rates

More conversions

Fewer unsubscribes
Not sure how to segment your audience? Let them do it for you!
How?
One tactic that's often overlooked is surveys and quizzes. Ask the right questions, and you'll know exactly how to segment your database. And with a tool like Survey Monkey, you can create all kinds of quizzes and surveys for free. The questions can be as creative as you want, and depending on what you ask, you can get a whole lot more than just demographic information. It's an easy way to find out more about each person's tastes and preferences.  
You may need to give your leads an incentive for participating. However, this creates another great opportunity—sending targets a free copy of your new white paper, detailed infographic, or instructional video in exchange for them taking part.
Just like that you've got another chance to show off your expertise and engage with your audience!
Did you enjoy this post? Leave a comment for our superheroes below.
Want to read more of our superhero-approved tips and best practices? Subscribe to our blog at the top of this page!