As more and more B2B businesses continue to adopt an ABM practice into their marketing strategy, it has become clear that it is here to stay. However, ABM is just one part of the bigger Account Based Everything (ABE) ecosystem–a system that focuses on highly personalized messaging and nurtured relationships.  
At Marvel Marketers, we have come to see ABE as a marketing tactic that excels in aligning all divisions within a company in how, why and when they communicate with current and future high-profile customers. This collaboration fosters deeper, more meaningful relationships vital to an ABM campaign; relationships that will continue to generate substantial value over time.
As purveyors and supporters of cutting-edge technology adoption within the digital marketing space, we have positioned ourselves as your ABM/ABE sherpa for the long (and prosperous!) journey ahead of you and your team. From integrating technology platforms like Marketo, Salesforce, and Engagio, to designing your strategy for Target Account engagement, we're here to advance your practice so that it can reach its true revenue potential. Together we can help you build the types of customer-centric relationships that set you apart from the rest.
Check out our blog post Engagio Partnership, Learnings and a Relief to learn about our partnership with Engagio and get a copy of our ebook "The Clear and Complete Guide to Account Based Sales Development".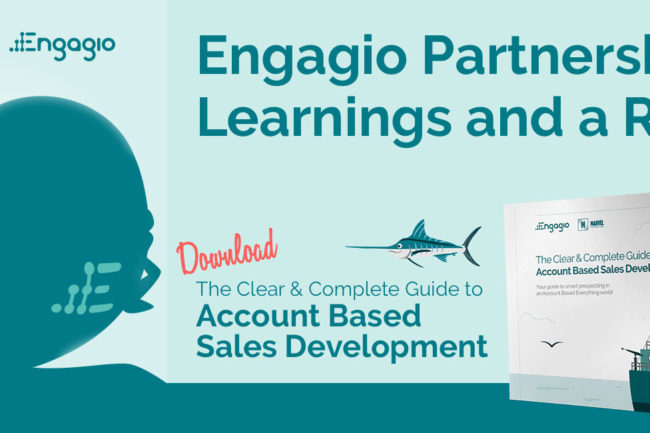 Don't wait to signal us, your superhero is waiting!