You could offer the very best products and services in the world, but does the rest of the world know that?
They may not if your web design isn't right.
According to research done by One Day Labs, 75% of users say they judge a company's credibility based on its web design, and 94% of first impressions are design-driven. For you, this means the right framework is vital.
How do you create it?
Pick a brand and stick with it.
This sounds like simple advice, but it requires a great deal of careful consideration.
We've discussed before why having the right brand voice is important (and how to create yours), but it's also important to make sure that your imagery and overall design match that voice. Consistency is key.
Apple's website is a perfect example, which is why branding and design experts always point it out. What do you think of when you think of Apple? State-of-the-art technology, cutting-edge features, and sleek innovations. Apple's website carries out those themes perfectly: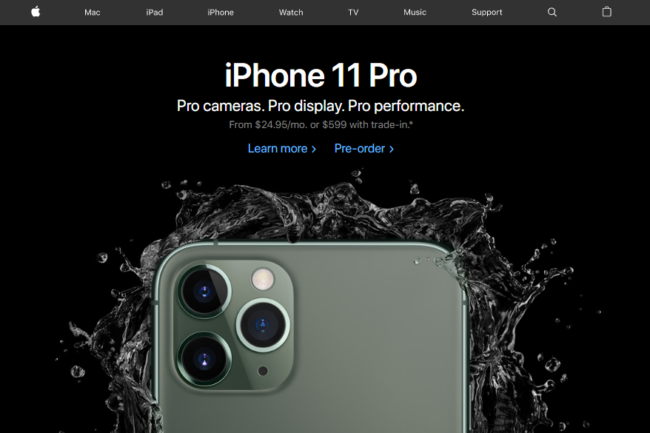 The top of the homepage pays homage to its newest creation, the iPhone 11. The image is simple, and so is the content above it. "Pro cameras. Pro display. Pro performance." tells you exactly what you can expect if you own this phone, and it does so in only 6 words. Sure, you could probably spend 600 words describing exactly how the camera works, which display technology has been upgraded, how fast it's going to be, how long the battery is going to last, etc. However, that would be completely overwhelming for the visitor. Even 60 words would create a big block of text that visitors wouldn't want to spend time reading. Instead of intimidating visitors, Apple has created a short powerful description with an opportunity to learn more.
Look up top, and the navigation is simple, too. With all of the products Apple sells, it would be easy for its website to be a jumble of gadgets. However, this design is sleek and state-of-the-art—exactly what you'd expect.
That simplicity extends as you move down the page. Apple shares a lot of information about a variety of products, but you don't feel overwhelmed looking at it. The design and the copy are as slick and sleek as the products themselves.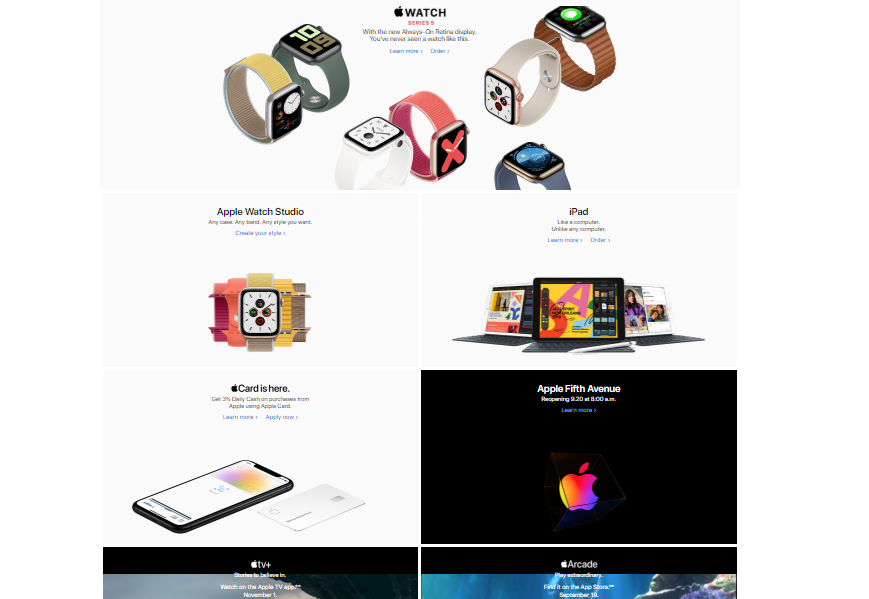 What does this mean for you?
The web design you show off to the world is just as important as the products you sell and the customer service you provide. In fact, if your web design is all wrong, people may never stick around to find out how great your products and your customer service are! Creating the right web design strategy takes work, but it's well worth it in the end.