Do you target audiences outside the U.S.?
If so, how are you tackling your content localization?
Do you even have a strategy for content localization?
Many marketers think that localization is the same thing as translation. They think all they have to do is write up a piece of copy, hand it over to a translator, and then they can call it a day. However, not knowing the difference can crush your marketing efforts.
In fact, it's safe to say that content localization is a marketer's best friend.
First things first—what exactly IS content localization?
Unlike translation, which simply takes words in one language and converts them into another language, localization involves adapting your content to meet the needs, norms, and expectations of a specific geographical market. As a result, the reader feels completely comfortable, no matter where he calls home.
However, content localization is something that marketers at every level are disregarding. When you take Coca-Cola, one of the biggest names in the world, and translate it into Chinese, you get "Bite the wax tadpole." And that's exactly how the company was referred to when it first began its Chinese marketing efforts.
Oops.

If you think their biggest competitor took advantage of this mistake—or, at least, learned a lesson from it—think again. In fact, Pepsi made its own content localization mistake. Their slogan, "Pepsi brings you back to life" became "Pepsi brings your ancestors back from the grave" when they translated it into Chinese.
Double oops.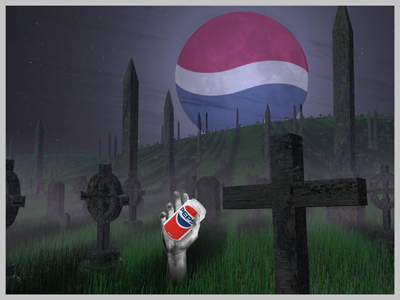 Mistakes like these don't just induce eye rolls. They also affect the bottom line.
According to a survey done by Shutterstock, 60% of global consumers "rarely or never" buy from English-only websites.
It's not just sales, though.
Content localization has a huge effect on overall engagement. Localized campaigns on mobile devices get a whopping 85% more click-throughs and conversions than English campaigns do. That's why 49% of U.S. marketers believe they should be creating "more relevant, targeted" localized content for specific segments.
So what's the solution?
If you want to engage with every segment of your audience—and avoid making your own brand blunder—you need a localization strategy as part of your overall content marketing strategy. Fortunately, there are companies that can help you do it.
Marvel Marketers has partnered with Cloudwords, a provider of localization automation software and solutions that specializes in connecting marketing systems and automating project workflows. In the end, they speed up the time it takes for your localized content to go live because they connect you with professionals who make sure your content is perfectly aligned with your audience's language and cultural norms.
Our partnership has taken this framework one step further, though.
Cloudwords recently launched Cloudwords University – Powered By Marvel Marketers. Localization professionals can take the Vendor Training and Certification track and become a certified Cloudwords user.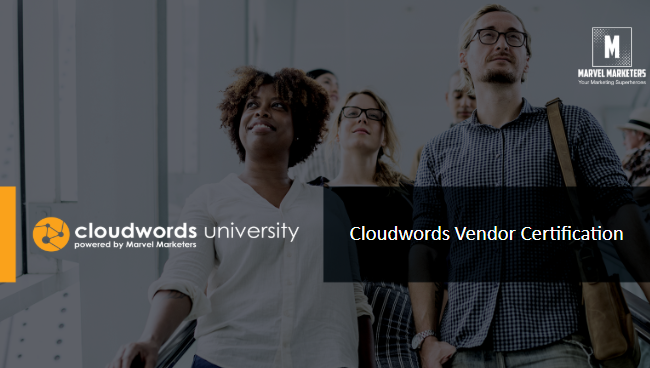 Marketing professionals can take the Consumer Training and Certification track, which focuses on proficiency on the Cloudwords' platform along with a deeper understanding of today's global marketing landscape.
Bottom line—localized content is absolutely vital. Connect with the right professionals, and you'll be able to create a global marketing strategy that generates results.