3 Years past and wiser are you
Time for an Ode to our Industry  . . . Part Deux
Opens and Clicks and an Engagement Score
Never has an email been measured more
Insert {Token.First.Name}
We made sure our emails had personalization game
Our Integrations were in- Sync
Our Nurture Tracks made us think
We learned to use words like API, and webhooks
The stuff you really can't find in books
We learned the complexity of a link
And took our insights to the brink
Enrichment and Data Became a thing
New Brand leaders emerged like @Everstring
Subscription Centers become critical
Global Demand Centers became political
The Enterprise Space found its footing
Now to tackle the challenge of scaling
Our lofty Segmentation Goals
Sparked debates around Title, Function and Role
One year content was Royalty
One year RTP became the Key
One year Predictive kept us in the know
And now ABM is stealing the show
And among all this excitement unbounded
There was a Spark!
And Marvel Marketers was Founded
We Summited, User Grouped, and Made New Friends
And realized together the learning never ends
Just when we thought the markets had matured,
Marketo became Vista in an acquisition Venture
And while it is an unmatched  show
Enter Account Based Everthing – Engagio
Brace yourselves Industry!  Brace Yourself Marketing!
We are all going head first Spear Fishing.
And while I know it isn't just me
That gets excited about all this stuff – techie
We all have our favorite moments
That make our careers a little richer
After all, how can I forget my famous, Marketo Summit 2016 Picture: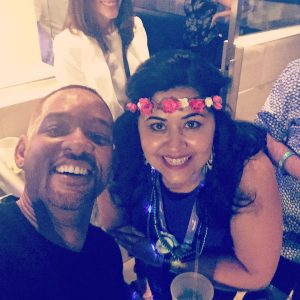 If you missed the first Ode to Marketing Automation, check it out here!