Right now, hundreds of millions of people are using social media websites. No matter what industry you're in, generating quality engagement in social media is vital.
But getting that engagement isn't easy. After all, everyone else is trying to get it, too! If you want to make the most of your social media engagement, follow these 5 superhero-approved best practices.
1.  Create a social media calendar
Just like any other marketing tool, you need a strategy. Sit down and think about what kinds of posts you can share on your social media profiles. For example, you may want to create a post every time you update your blog, have a new job opening, or release a new product.
Then, think about how frequently you want to post something on social media. Once a day? Once a week? Once an hour? (Choose wisely, though! There's a fine line between actively posting and posting so frequently that people can't click on the "Unfollow" button fast enough.)
The best way to keep everything organized is to create a calendar. You don't need a fancy tool for this. A Google spreadsheet will work just fine, and as a bonus, this cloud-based spreadsheet allows everyone to see any changes or additions you make without having to email everyone with an update.

2.  Engage back
When someone mentions you or leaves a comment, respond to them. Even if it's just a quick "Thanks!", giving your followers individual attention goes a long way towards building a solid relationship.

This is especially important if someone leaves a negative comment. Make sure to respond promptly without getting defensive. And remember, it's not just one angry person that you have to worry about. Your other followers are watching how you react, too.
3.  Share content that's useful
Sure, it's fun to post the occasional meme or motivational quote, but that's not why people are following you. Give them tips, information, and insights that can legitimately help them, and they'll be happy to see you in their feeds.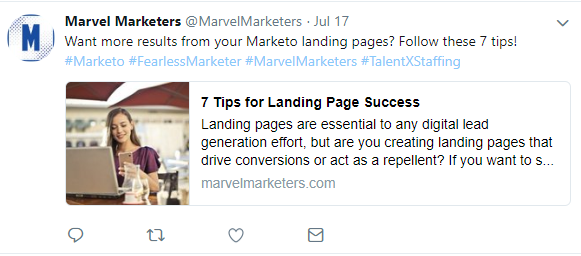 And yes, a link to a landing page works, too. Just make sure that the language on your landing page and the gated asset itself live up to the description you shared on social media.
4.  Use images
A Tweet with an image can get a whopping 150% more retweets than an image-free Tweet. Facebook and LinkedIn posts with images typically get double the engagement as word-only posts.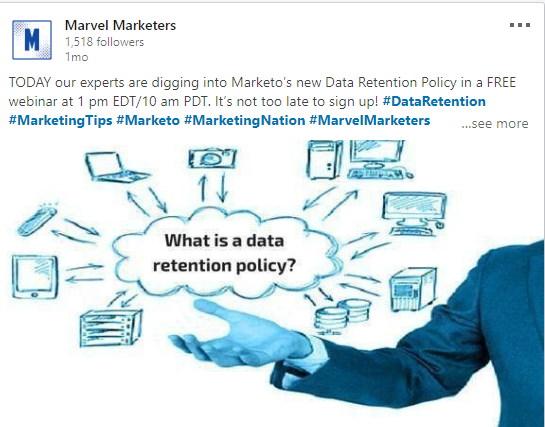 5.  Incorporate the latest trends
Take a look at the current viral sensations and think outside the box. Is there any way that you can tap into that popularity? It can be as easy as using a popular hashtag or creating a sale for a big holiday that everyone's talking about. Going viral is hard, so whenever you have a chance to tap into an event or an idea that's already gone viral, take it.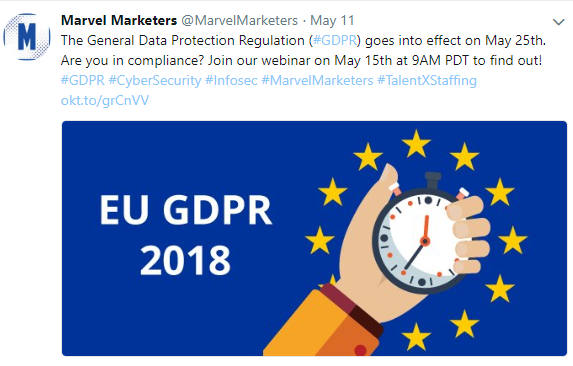 Want to connect with our superheroes on social media? Follow us on Twitter and LinkedIn.