Halloween is chock full of scary ghosts and goblins, but they don't have anything on these 4 content marketing mistakes. Make any of them, and it will spell doom and gloom for your entire marketing strategy. Talk about terrifying!
1. Not segmenting your email list
Recent research shows that segmented email campaigns get 14.32% more opens than their non-segmented counterparts. Even better, the average number of click-throughs in segmented emails is twice as much as in non-segmented emails. Remember, your goal is to reach the right person at the right time—and segmentation allows you to do exactly that.
In Marketo, each of your segmentations can have up to 100 segments. If, for example, you want to target people in your list who live in certain countries, you can create a Geographical segmentation. Then, you can include up to 100 different countries (technically, 99 countries, since the "Default" choice cannot be deleted).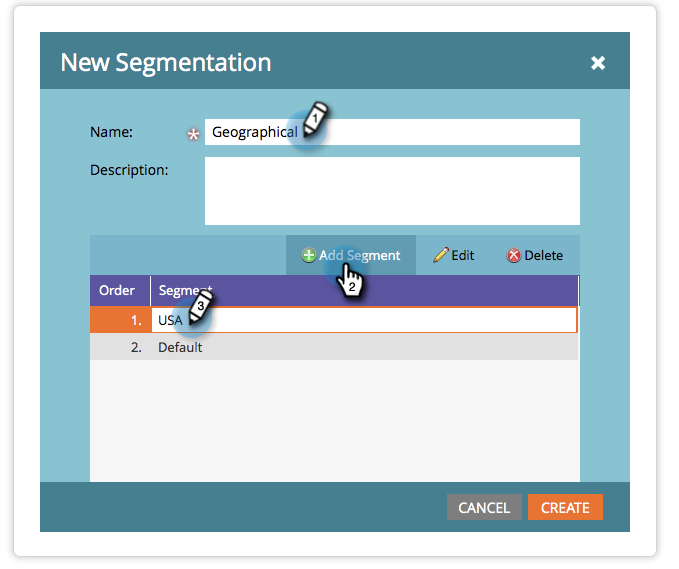 2. Thinking that content marketing = publishing blog posts
If you think you're "doing content marketing" simply because you have a blog, think again. There are so many other types of content that people like—and are starting to expect—to see, including:
Infographics

Videos

Whitepapers

Webinars

Case studies
As an added benefit, you can use these types of content to attract more leads. For example, plan an information-rich webinar and have people sign up to your email list in order to attend. Just like that, you've got a new prospect who wants to engage with you.
Here's how our superheroes used this tactic back in August: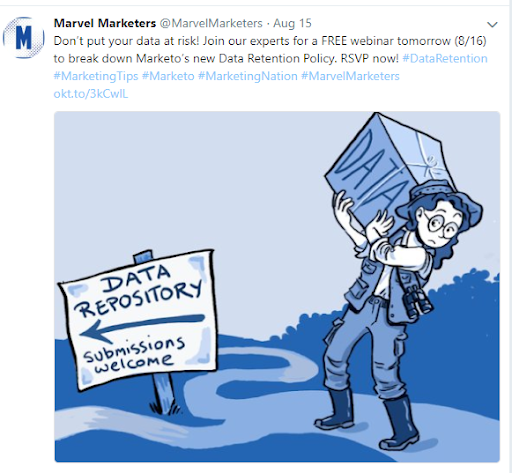 3.  Having too many calls to action
Our inboxes are cherished places, and we don't let just anyone email us. If someone signs up for your email list, you may be tempted to get as much interaction out of them as possible. After all, wouldn't it be great if they clicked on your product link AND followed you on Facebook, AND visited your blog, AND referred a friend?!
Unfortunately, the more CTAs you have, the less likely you are to see results. Why? Because when there are too many choices for a reader to make, he falls victim to "Analysis Paralysis". He can't decide which link to click on, so he doesn't click on any of them! Scary, right?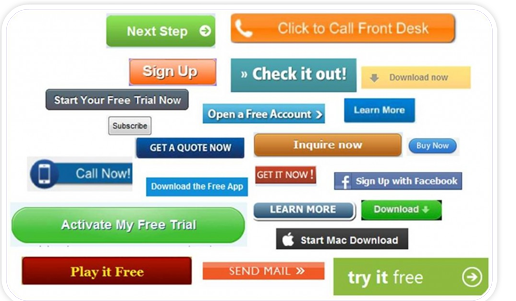 4.  Ignoring the top of the funnel
Before you start trying to sell, you have to prove to prospects that you're worth their time and money. How do you do that? With strong content at the top of your marketing funnel.
Here's the journey that each of your leads takes: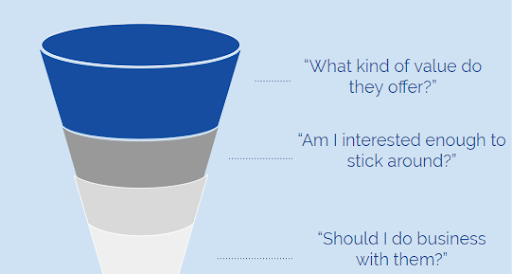 An immediate hard sales pitch isn't valuable. Instead, the content at the top of your funnel should focus on establishing your thought leadership. Prove to leads that you're an expert, provide them with legitimately helpful information, and they'll be much more likely to listen when it comes time to start selling.
Skip this portion of the funnel, though, and there's a good chance you'll be lumped in with slimy snake oil salesmen who will say and do anything to make a quick buck. Now THAT'S a scary thought!
Did you enjoy this post? Leave a comment for our superheroes below.
Want to read more of our superhero-approved tips and best practices? Subscribe to our blog at the top of this page!